Support page
Cannot see room in XEVOQ?
Please check with your IT that the room is a member of any room list within Exchange.
Cannot login to XEVOQ Mobile?
Please make sure your mobile device is connected to the internet. Please make sure you are using the right URL for the Exchange OWA interface.
How to check the Exchange OWA URL?
You can enter the OWA URL into your internet browser and test the login from there. Use the same values for XEVOQ Mobile login.
Cannot find XEVOQ Room on Google Store for a try?
Please contact us and we will provide you with a trial XEVOQ Room app.
On which HW to run XEVOQ Room?
Any tablet satisfying the following conditions:
Android version 4.4 and higher *
screen size > 8"
resolutions 1280×800, 1920×1200, 2560×1600, 2048×1536
access to Google Play/Google Store
Bluetooth interface for sound notification feature
* Android 6.0 manual permission setting to Google Play account e-mail is needed
We recommend Samsung TabE (SM-T560) for example.
Didn't find the right answer? Do you have any questions?
Contact us and we'll help you.
Call our support staff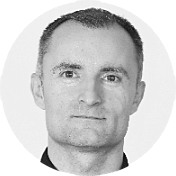 Kamil Dušek
presale and lead support